What is corrugated board?
Corrugated board is a solid 3D construction made of several layers of paperboard whose design is linked with glue, and therefore the board shows a high stability.
Wikipedia writes: "…Corrugated fiberboard is a material consisting of a fluted corrugated sheet and one or two flat linerboards. It is made on "flute lamination machines" or "corrugators" and is used in the manufacture of shipping containers and corrugated boxes.
It is light and relatively stable. Corrugated board is one of the most common packaging materials in the world. It is mainly used for transport packaging…"
Standard corrugated board is mainly made of two raw materials:
Recycled material, such as collected and treated old paper (e.g. from the recycling center close to you);
Fresh paper, i.e. fresh, strong fibers of trees, treated by and obtained from the wood industry. In English, it is also called "virgin fibers".
Then there are the different kinds of glue, made of potato, wheat, or corn starch. Corrugated board made of the strong virgin fiber paper is mostly used for transport packaging. Corrugated board produced in Germany consists of 80% recycled material (old paper) on average.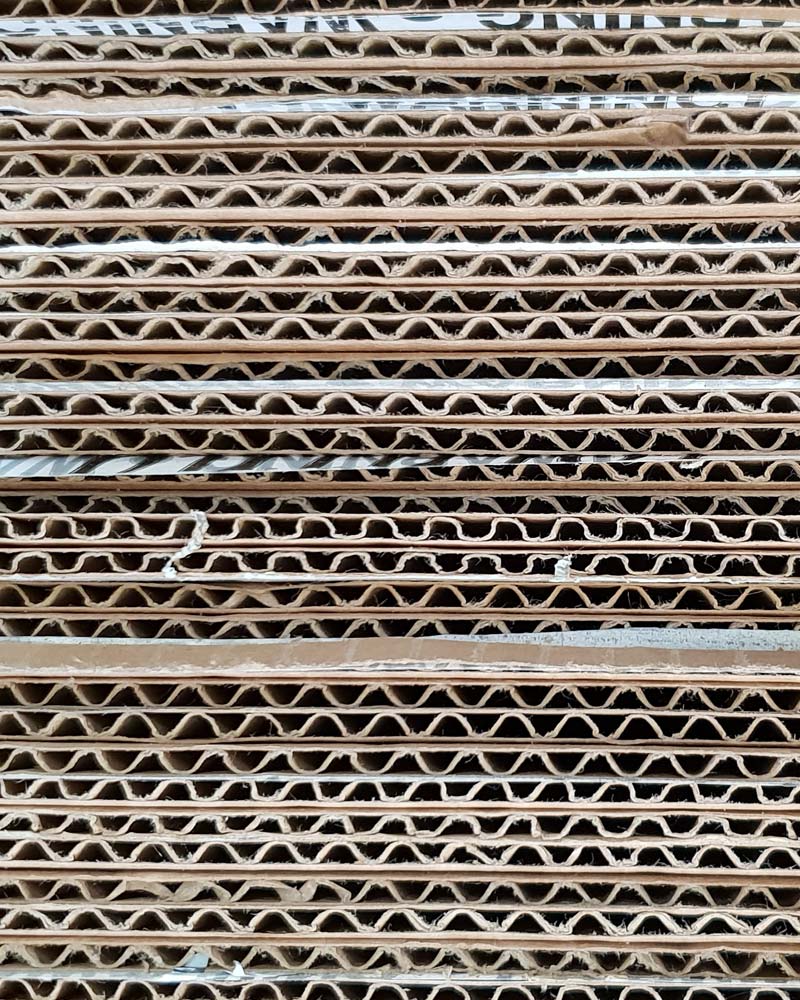 This is what corrugated board looks like from above: